AVIPOS 200 is a solution that is accessible to all trade enterprises where factors are important - reliability, optimal cost of ownership, proper location on trading places (cash desk, hall operator, manager).

AVIPOS 200 - Powerful INTEL Celeron M 600 Mhz CPU (Banias Core) with low power consumption, high performance required for the retail market.

AVIPOS 200 - Protection of your investment - thanks to the use of high standards of industrial computer systems - a fanless system with passive cooling, silent, only metal components of the case.
Specifications
Model

AVIPOS 200 HDD

AVIPOS 200 CF

AVIPOS 200 IDE Flash

AVIPOS 220 HDD

AVIPOS 220 IDE Flash

AVIPOS 210 HDD

AVIPOS 210 IDE Flash

AVIPOS 230 HDD

AVIPOS 230 IDE Flash

Supported OS

MS-DOS 6.22

+

+

+

+

+

+

+

+

+

XP Embedded

+

+

+

+

+

+

+

+

+

XP Professional

+

-

-

+

-

+

-

+

-

Motherboard

CPU

ULV Celeron M 600 Mhz (512MB L2 Cache)

Intel Atom 230 single solo 1,6 Ghz (512MB cache in the second level)

Intel Atom N270 single solo 1.6 Ghz (512MB L2 cache)

Chipset

Intel 852 GM

Intel 945GС + ICH7M

Intel 945GSE + ICH7M

FSB (bus)

400 Mhz

533 Mhz

RAM

1 x DDR with max extension up to 1 GB, standard - 512 MB

1 x DDR2 DIMM with max extension up to 2 GB, standard - 512 MB

Video memory

built-in up to 64MB

built-in up to 224MB

Cooling

Passive (fanless)

active

optional

Data storages

Compact flash

optional

1 Gb

optional

optional

1 Gb

optional

1 Gb

optional

1 Gb

Hard Drive (HDD)

80 GB

optional

optional

80 GB SATA

optional

80 GB SATA

optional

80 GB SATA

optional

IDE Flash

optional

optional

512 Mb

optional

512 Mb

optional

512 Mb

optional

512 Mb

CD drive

Front panel slim

Drive

USB, optional

Expansion options

PCI connector

1 Low Profile

I / O Ports

On the front panel

USB

2 (version 2.0)

On the back

PS / 2 (keyboard)

one

0

one

PS / 2 (mouse)

one

0

one

USB

4 (version 2.0)

COM port (RS-232)

4 (with 5 or 12 Volt power switching)

1 (without power)

6 (with 5 or 12 Volt power switching)

4 (with 5 or 12 Volt power switching)

LPT (parallel)

one

Ethernet (10/100)

2

one

2

VGA (monitor)

one

2

Audio output

one

Microphone input

one

Printer POS connector

missing

Cash drawer connector

missing

WiFi through PCI slot

optional

Control and indication

On off

power button on the front panel

Light indicators

HDD, power

Power Supply

Power Supply

built-in 100-240 volts, 55 watts

Housing

Color performance

black, white (computer)

Material

steel

Dimensions / Weight

dimensions

220 (depth) x 250 (width) x 85 (height) mm (4.7 liters)

Weight

4.5 kg

POS-peripheral connection

Customer display

VFD / LCD via USB / COM

Receipt printer

Yes

LCD monitor

Yes

Money box

Yes

POS keyboard

Yes

Barcode Scanner

Yes

Warranty

Warranty

1 year

Additional photos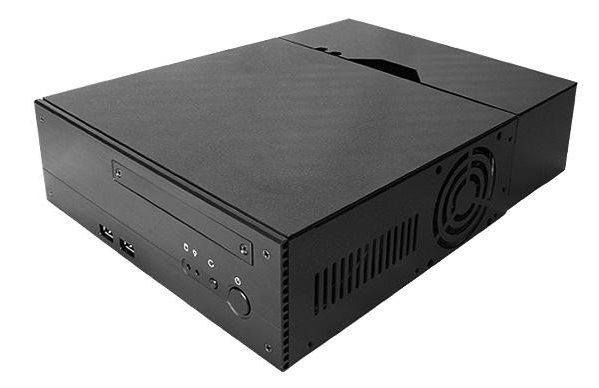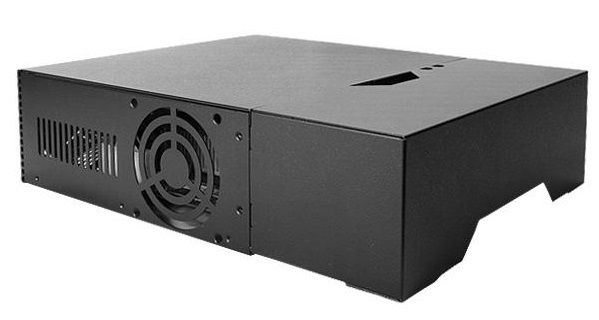 Informacje dodatkowe
| | |
| --- | --- |
| Producent | AVISYS |
| Weight | Nie |
| Kod kreskowy EAN | Nie |